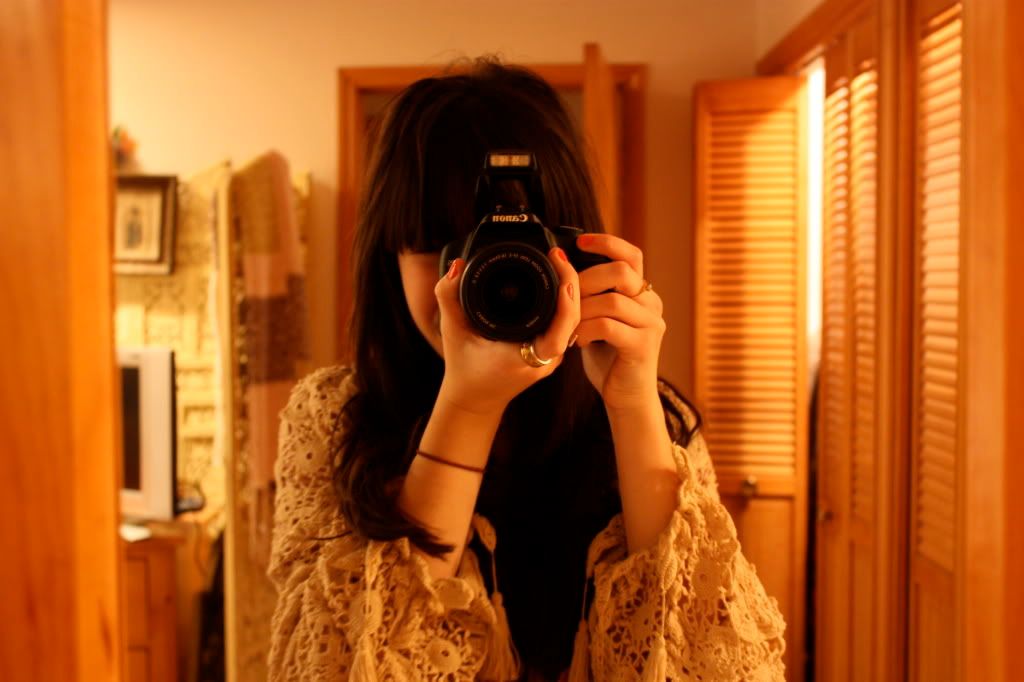 dolce and gabbana knit lace sweater
, marc jacobs bow ring
'Sup home skillets? Its Stylish Wanderer's camera here. My name is Canon Rebel XSi w/ 18-55 mm lens, but I prefer Galliano.
I take supa fly picture at the drop of a hat and I make sure that every photo looks blog worthy. 'Fo sho' its a tough job. But somebody's gotta do it. Rough justice, dudes.
This is probably first and last time youll be seeing me since Ill be too busy taking epic pictures. So this is saianora, suckers. Oh, and I bet youre wondering how I learned all this blog-awesome lingo. The innanetz, my friends, the innanetz.
* * *
Whoa! So sorry about that. Who had any idea that cameras could take over keyboards? Not me, fellas.
Just wanted to say that I got a new camera and by gosh Im super excited. Ive got plenty of pictures to show you that Ive taken so far, and actually a really cool collaboration with another blogger (you know who you are!) So stay tuned.
Also, I take part in a website called
Weardrobe
and I submitted myself for one of their contests and won! A $50 American Apparel giftcard is heading my way and its all very exciting. Im telling you its like early christmas 'round here. I cant wait. Weardrobe's Co-Founder, Suzanne, conducted a little interview which you can read
here
, and for those of you who wanna know, this weeks contest prize is $50 to the Gap, so
ch-check it out
!
edit
: I almost forgot! This Wheel is on Fire gave me a
darling award
. Thank you so much!