Aha, some more lace! Yay. This time, in pants form. I love these so much, and I was going to wear these for the holiday and then didnt at the last minute. Gah. So how did you guys like my new
boyfriend
? He knows just how to capture my
vibe
. :P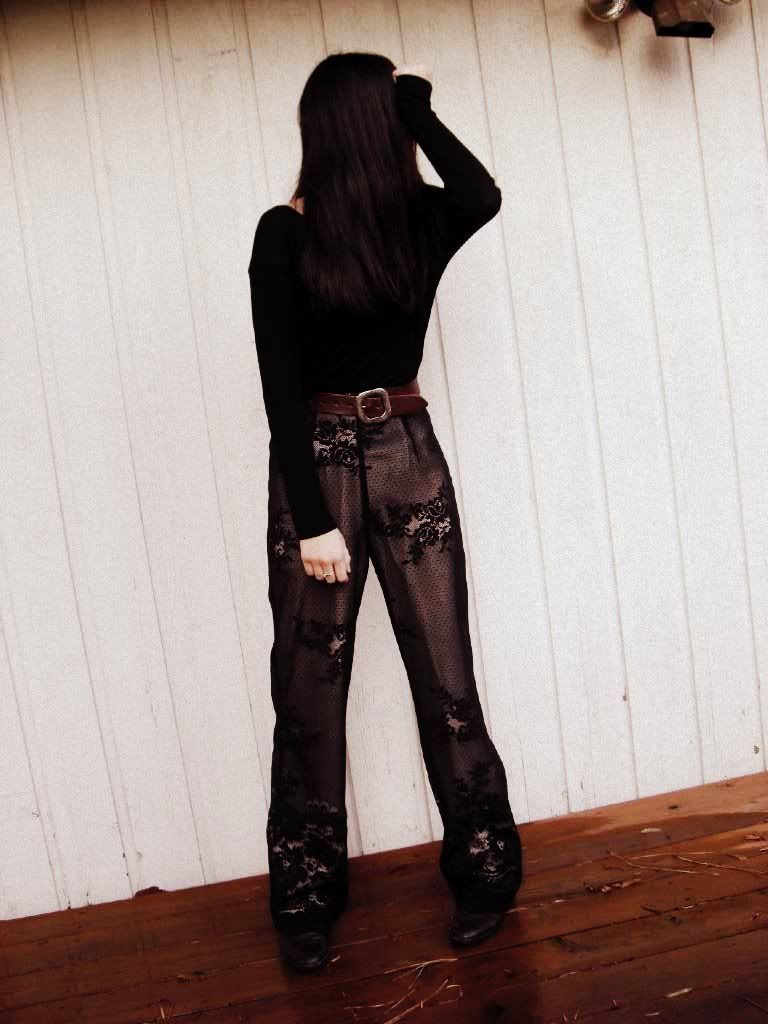 Tell me where I got the inspiration for the picture below, m'kay? Get it right and Ill give you, as Tavi says, "Blogger Points." Hint: the pose doesnt really match the picture Im thinking of,
specifically
, so its more the
essence
of the thing, instead of the thing itself. Got it?
Finally I got my boots back from the shoe repair man. I love the leather of them, and told the man specifically
not
to shine them. I like the rustic look. Thats just me.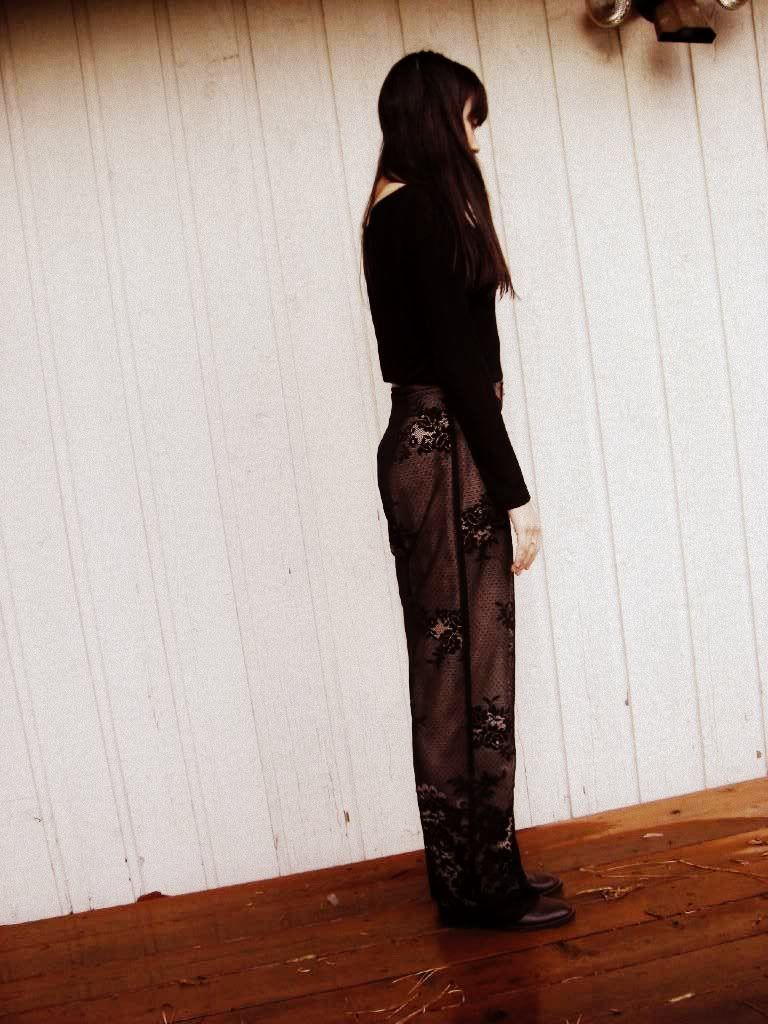 Went to Borders armed with many many giftcards. I saw the Olsen's book Influence and skimmed through it. It was good but my mom thought it was a bit much, and truthfully didnt buy it cause I think what was making me look at it was the "hype". But, I did come back with some books that Im really into. Will share later.

pants- vintage
shirt- mom's
boots- vintage
belt- aunt's