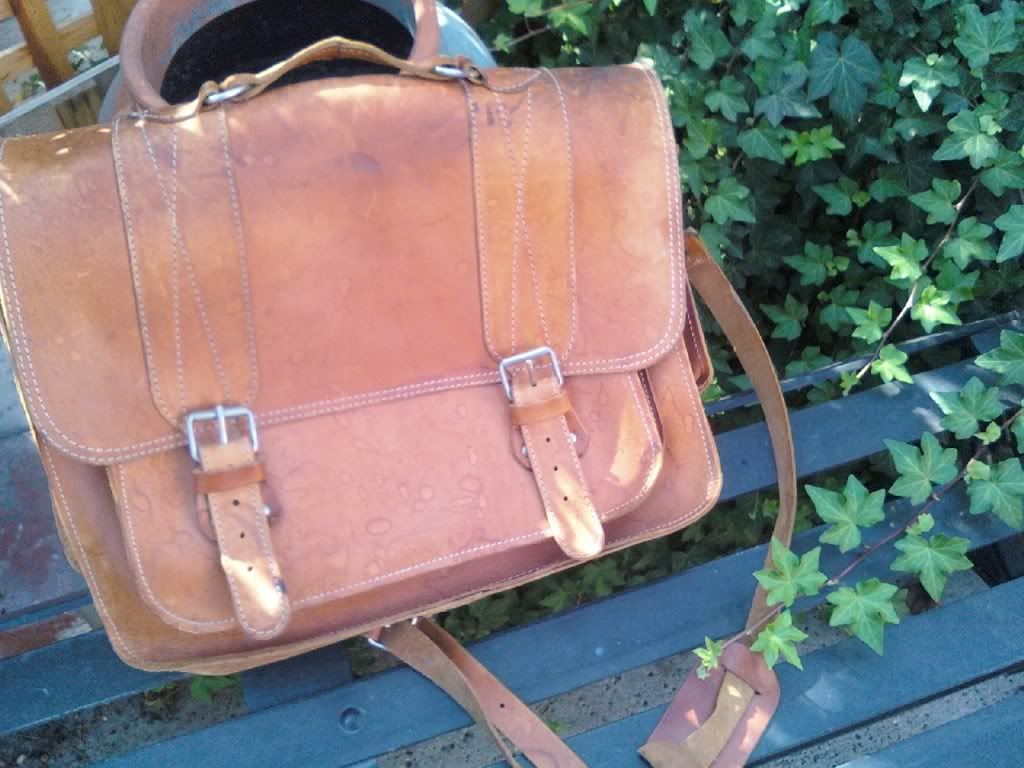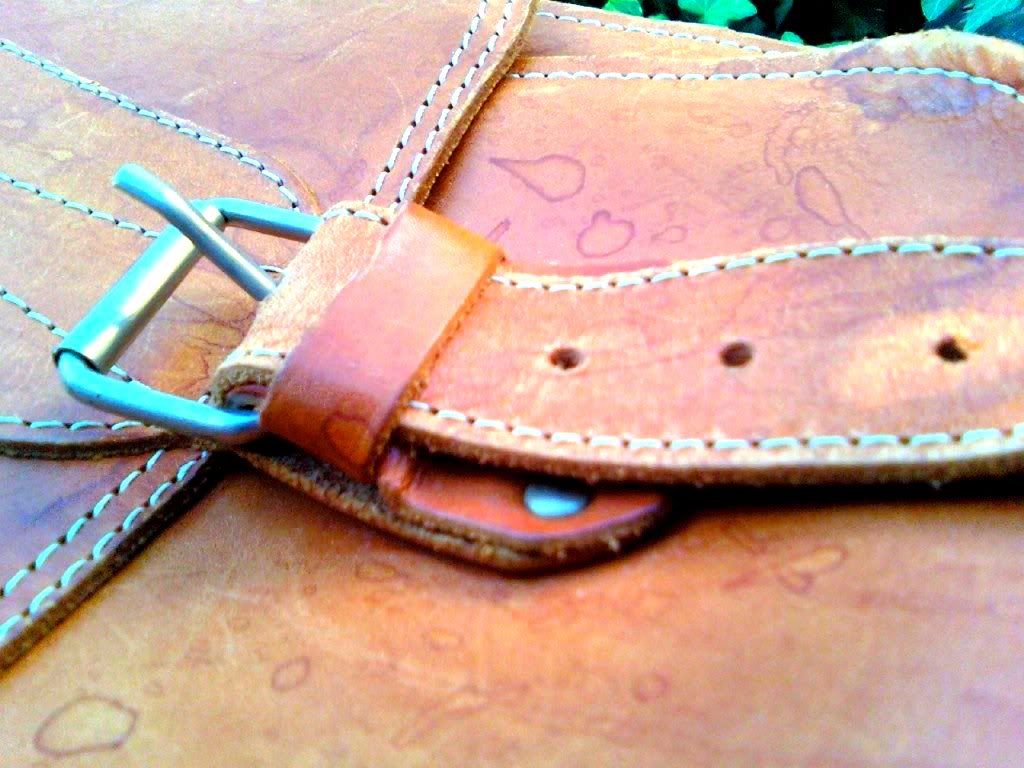 I got this bag yesterday at a flea market. Its my completely awesome from Greece vintage men's briefcase bag. The leather is so worn out its delightful. My mom thought I was insane for wanting it, but oh well. You cant tell from the pictures (I took them with my phone) but there are so many marks, and water stains on it you wouldnt believe.
When I was at the flea market, kind of eyeing it with my eyes, a woman sat down on the ground and looked at it, and then picked it up and studied it, and then carried it around a little, and I thought, oh no she did not, and then she looked at it longingly and then set it down. My heart breathed a sigh of relief.
I told my aunt, who was with me, that I liked it and she informed me that she had thousands of them in the 80s. Well thats great, but you dont have them now do you? Yeah. So it turns out the bag costs $40 and my aunt told me we should look somewhere else. I then spent the whole time thinking about it, and when my mom finally joined us she asked if there was anything I wanted but didnt buy. I told her the bag and we went over, and then we bargained the lady down to $30. Wadoo.
This message was brought to you by The Stylish Wanderer tales. Now back to Rock of Love.