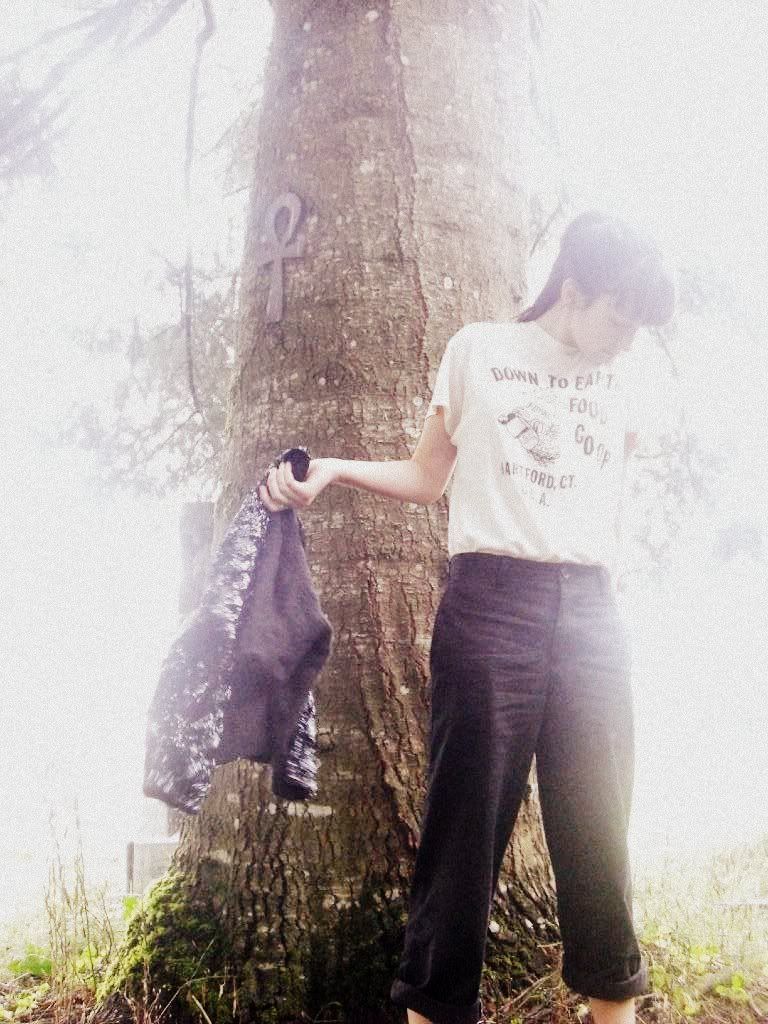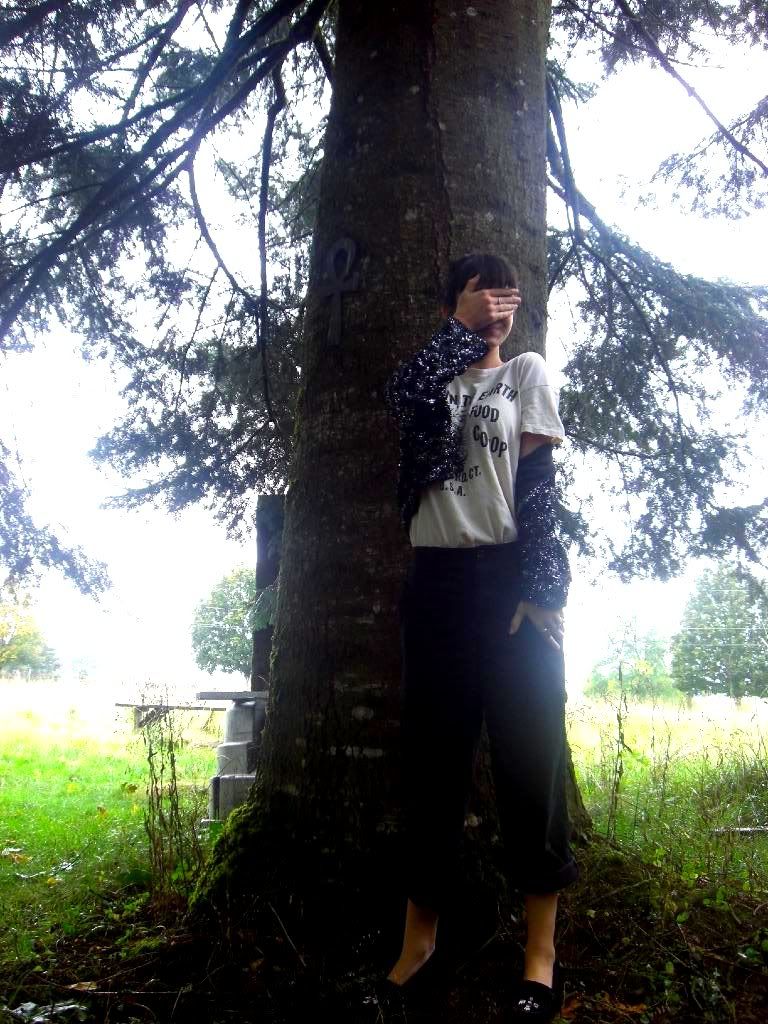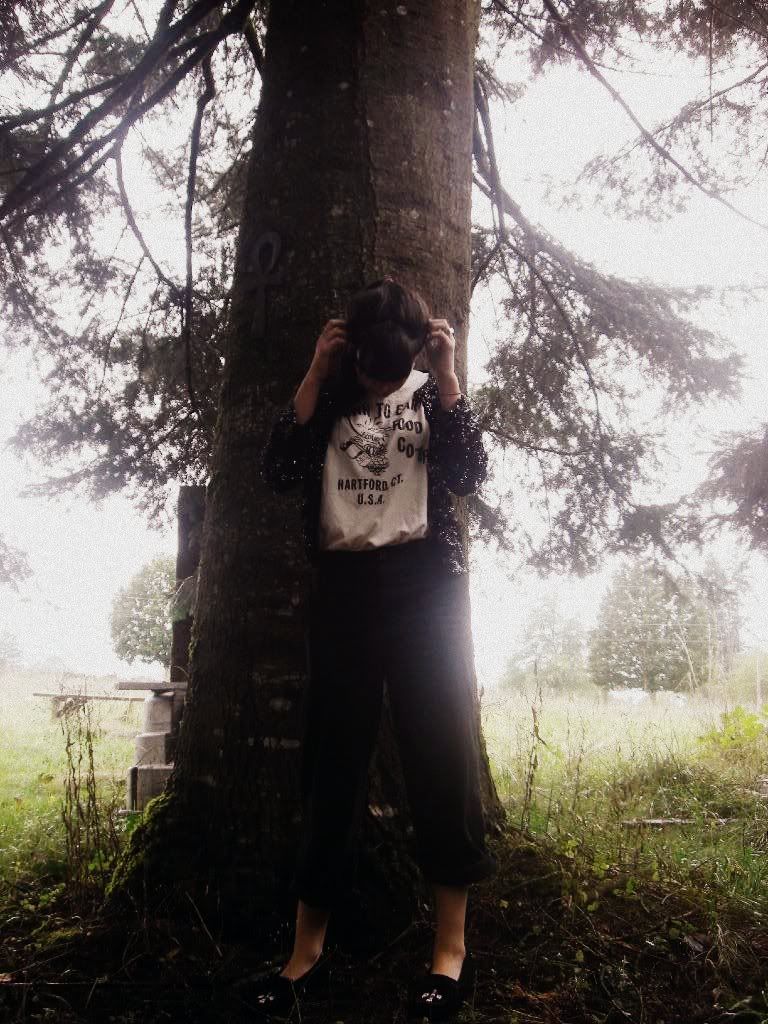 I stole this shirt from my cousin, but I dont think she misses it all that much. I just love its flowy and casual attitude. I dont know where she got it, cause we dont live anywhere near Hartford Connecticut (where the shirt says its from.) I just love thinking about past lives that vintage pieces must of had. My ring that Ive been wearing a lot in the past couple of days, (the big silver one), was a pass down from my mom, and she got it in Mexico in the 80s.
Also, have you been noticing? Ive been upping up my editing skills. I just discovered you can put to pictures together and edit them at the same time in a banner type thing. Its incredibly spiffy, though not as spiffy as
Tavi
was in her
last post
. I cant thank you enough for acknowledging me! How 'bout we become Soul Sistah Sistahs? Sounds good.
sequin jacket- vintage
shirt- cousin's vintage
pants- target
shoes- mocassins