Poverty in the world is a very big issue. The most recent time I started my blog, I looked around for cool blog sites I could join that would be sort of like a unified blogging community. I came up with
Blog Action Day
. Its a community of bloggers who, on a specific day of the year, write about one thing that is some sort of trial and tribulation to and in the world. You may have noticed my little badge on the bottom of my side-bar. (If not, I forgive you, some people barely scroll down to view my pictures before leaving, *GASP* I
know
!)
Poverty is an incredible harsh global problem. I know its hard, in our current economic struggle, to think about anything more than what we're going through at this time, but this is what this whole Blog Action Day is about, getting outside of ourselves and realizing there is more to the world then the most
recent Ralph Lauren
collections, (which was amazing,
by the way.
)
Even in the US, which is supposed to be one of the most powerful and rich countries of the world, (actually not anymore thanks to the stock market and
*COUGHCOUGH

BUSH

COUGH**
What? I didnt say anything
), we have poverty.
Its hard to think about it when you constantly go to sites like
here
and
here
, where they talk about their newest Marc by Marc Jacobs boots, or awesome Prada skirts. But its out there, and it needs to be changed.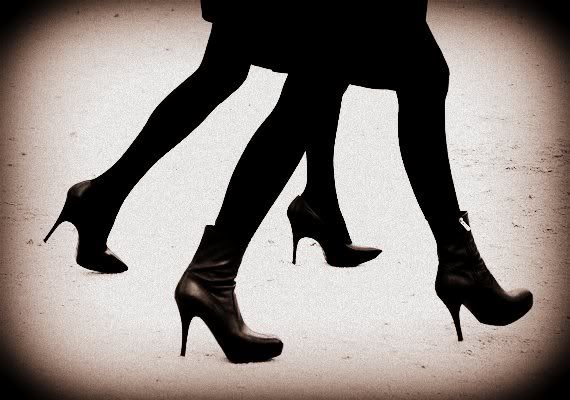 In Thailand there is something that just disgusts me going on. Families are using their tiny (8 to 9 year old) girls to fight in a boxing ring for money because they have little or nothing to live on. Child labor is an unfortunate sub-division of poverty, where children are sometimes forced to have a job in order to pay for their family's bills.
You know when you buy fake purses or wallets, or shoes even? (Not all of us, but there is a high percentile rate that does) think of where it comes from. More often than not tiny children in China or India are stitching those seams for you, and shiny those buckles, probably to something equivalent to 2¢ an hour.
We need the style bloggers out there to think about this things and try to make a difference. Thousands of people log on and view our blogs everyday, and its time we use that to our advantage. (We could be like Bono, going all humanitarian and stuff, except minus the sunglasses-wearing-all-the-time-thing and awesome rocking singing voice *sigh*.)
I already know that we are the leaders of style and what people wear on the streets, (I mean dont you believe that we start the trends and become the leaders of what those designers put on their runways?
I like
to think we do.)
Power to the Style Bloggers. Let us end poverty!
Some links for info on Poverty:
Poverty in US
Poverty in the World
Poverty
(pictures from Jak & Jil, and Google, edited by me)
For those of you who only come to my blog for the pictures, here is an inspiration board for ya'all (whoa, total country moment there):
P.s. I really want those Chloé boots. Really.
Really
.
P.p.s Why were their those black and white pictures? I
dont
.
really
.
know.
I just think they look cool.
P.p.p.s Answered comments!
P.p.p.p.s Can you have this many p.p.s's?