I was
tagged
by the lovely Roxanne from
Pandora's Closet
.
The tag is incredibly simple, and oh-so fun! Simply go to your iPod or iTunes and shuffle the songs, and the next song that appears you dress accordingly! So today, I finally, I got to actually doing the tag!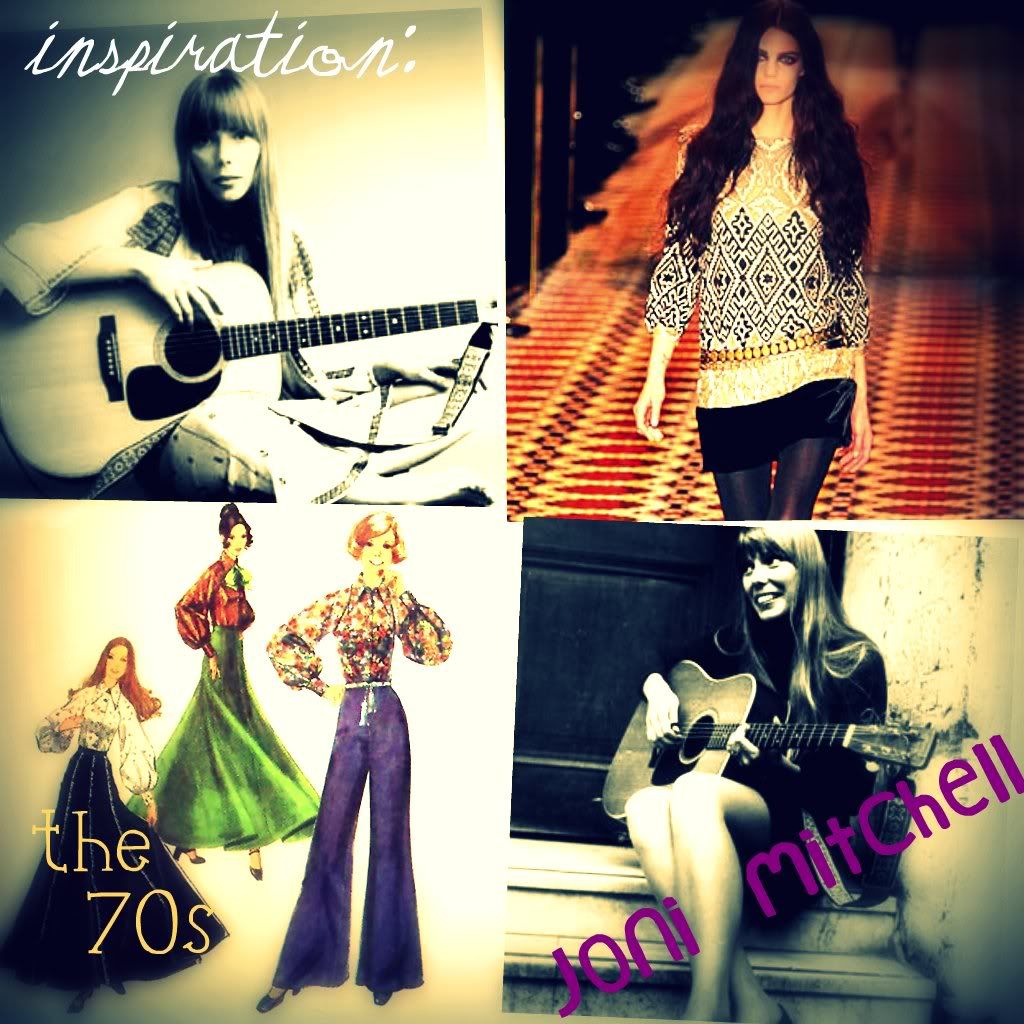 I go to my iPod and click shuffle songs. A nice melody plays that I hadn't heard before, and I looked at the artist. Its Joni Mitchell.
Shucks.
Not only do I not know how this got on my iPod, (well actually I do, my cousin got ahold of my computer and put about 1000 songs on there), but I haven't really ever seen her. So I googled her, and mostly I got pictures of her with a guitar, which clearly wasn't going to fly, cause im a Piano Man, (or piano woman, whatever.) But since she was iconic of the 70s as well, I figured Id try to re-create some sort of aura from the 70s.
I think it was really a very unfortunate failure, but here is my outfit anyways. And the thought process was fun as well! I tag:
The Clothes Horse
,
Power Rangers Go
!,
Pensare Ancora
, and
1234
EDIT: AND I tag
Nice and Shiny
!
Today, besides my 70s outfit failure, is filled with promising promises. I hope to go vintage shopping and hopefully come back with this letterman's jacket Ive had my eye on in a window.
Wish me luck!
skirt-vintage
sweater-vintage
heels- marc by marc jacobs
necklaces- random oddities
bracelets- grandma
bow ring- marc by marc
multi-colored ring-
poppi shop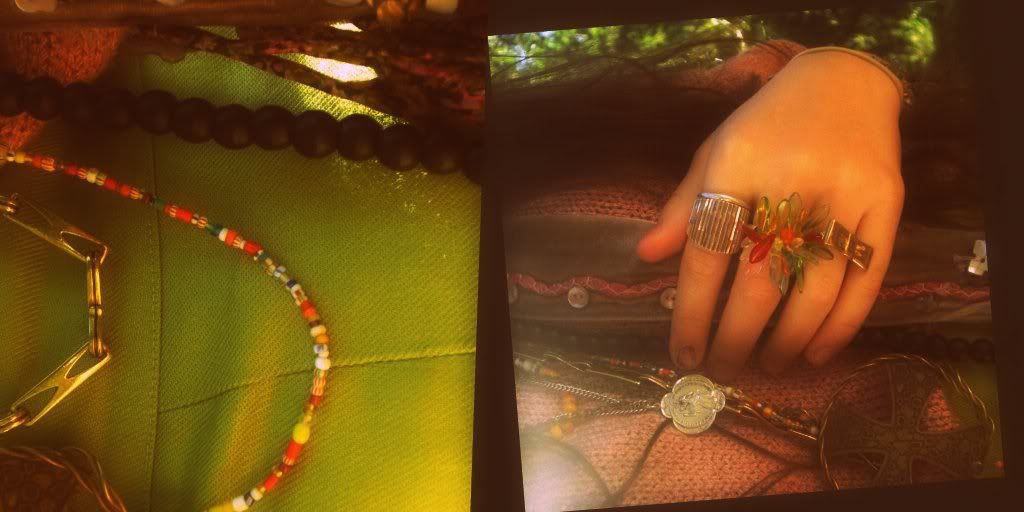 I was tagged again by
This Wheel's On Fire
. Im supposed to write six things about myself that are quirky, or what not.
1. I can watch a scary movie without the sound off and I wont think its as scary anymore
2. I hate white chocolate and dark chocolate, but I always want dark chocolate when I see people eating it.
3. I know how to dance to "Thriller" by Michael Jackson
4. I have had my same iPod for about 3 odd years now, but lost it for 1 1/2 years.
5. I play the piano (does that count as quirky?), as well as the violin.
6. This is my fourth blog.
For this tag, I tag EVERYONE!