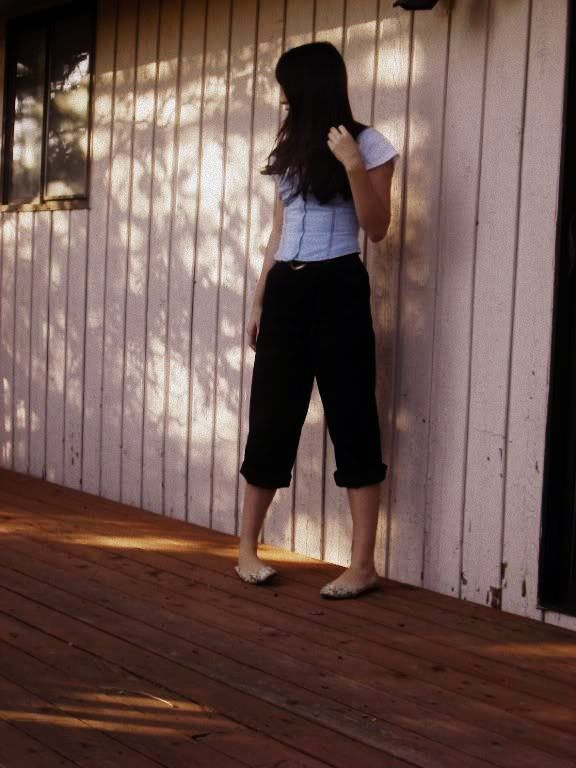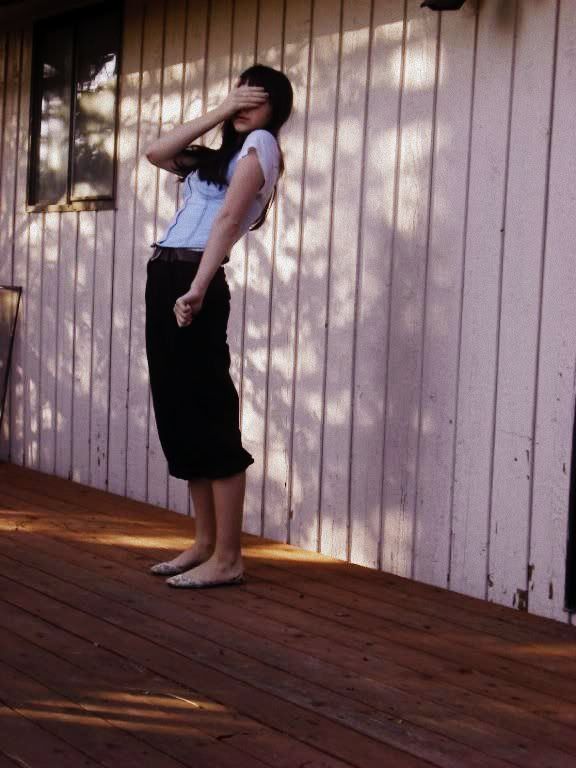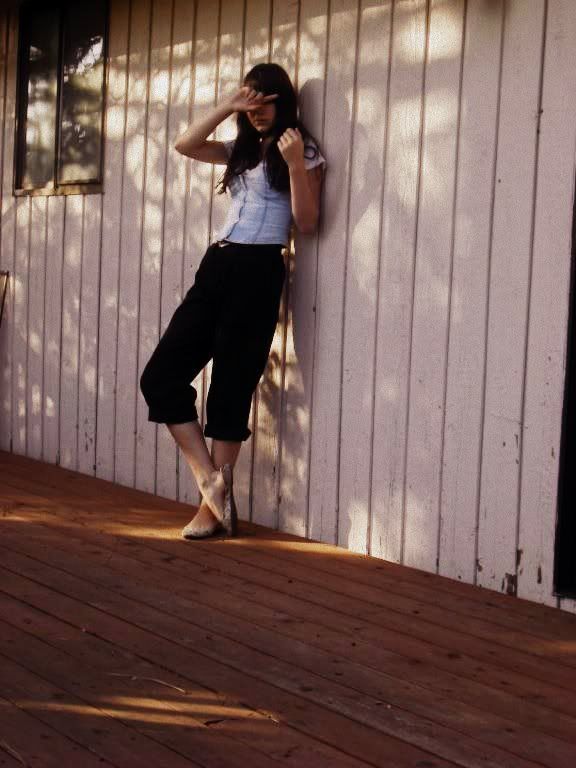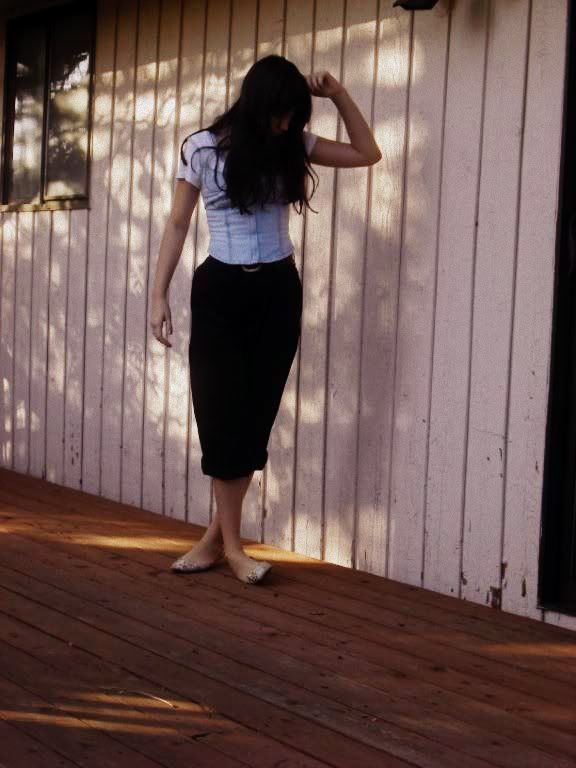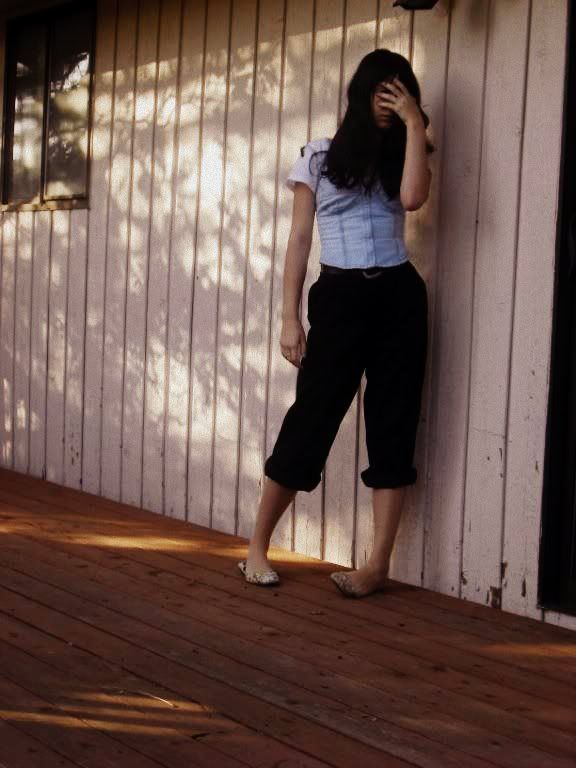 I dont really have much to say, though I say that every post it seems. Still working on DIY, patience is a virtue, FYI.

I was sick today, but had to put this on for violin practice. Did any of you like the appearance of my cat in the last post? Isn't she adorable? Oh, and who do you think is going to be the next president of the US of A? Im small-talking, but its 10 pm and Im tired. And sick. Not a good combination.
Recommended movies: Pride and Prejudice (2005) and Bedazzled.
jean tank- vintage
white and gray shirts (underneath sort of hidden)- ?
pants- target
shoes- steve madden
belt- stolen from my aunt