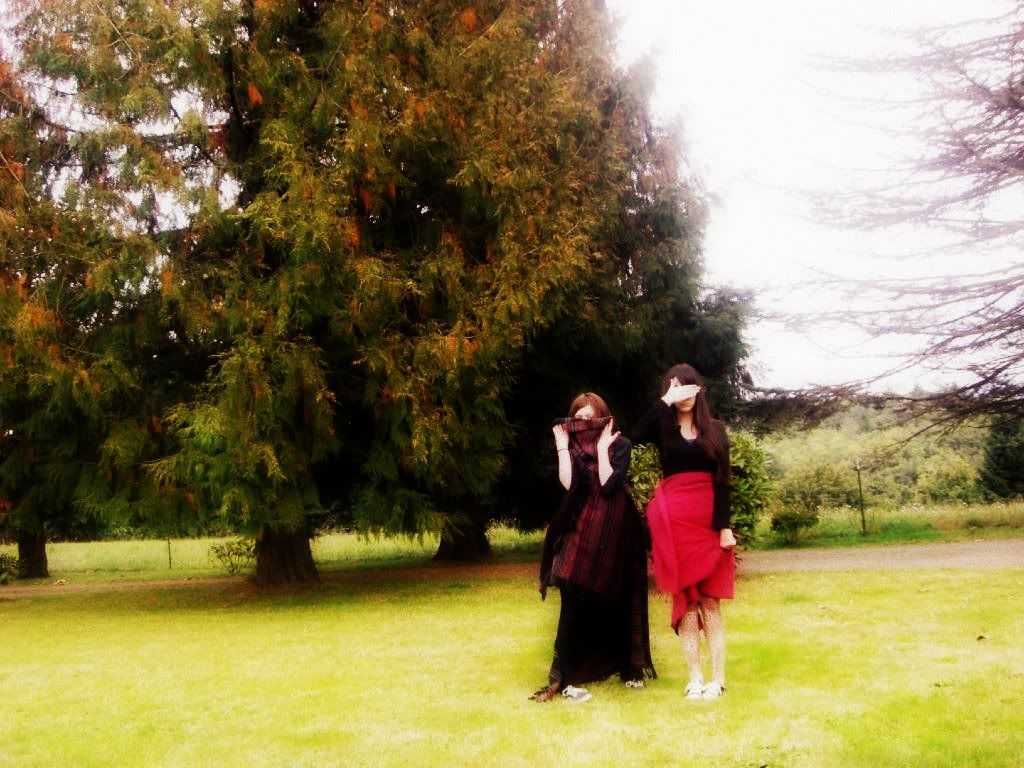 So! My friend (She Who Will Not Be Named For Safety Reasons) came over. We started off in semi-normal clothing (if you call leopard tights and blue man Gap pants normal (me), a white aapencil skirt and several layerings of shirts (her), also both the pants and skirt are seen in the third picture), but then, she got a hold of one of my moms shawls in the back of my car and what followed was an afternoon of running around in shawl skirts with nothing but tights and shirts on, and dont think that there wasnt anybody around either. There was a couple with a dog that walked by about 5 times, and several cars. But we just ran around louder than ever when people walked past. Cause we're cool like dat.
(For those who dont know, Im in the pink, bestest buddy is in the stripes)
the only thing to really note here is that my tights are roberto cavalli for h&m.
pictures taken by both of us, and the self-timer (you gotta love him), edited by me.
You all have a LOVELY weekend!
EDIT:
so I was going through
this
blog that a reader said was the blogger from the picture I mentioned below in my AA post that I said was a really cool shot, (DID THAT MAKE ANY SENSE AT ALL? I dont think so).
Anyway, she has my tights! Though I think I rock them better. But whatevs.