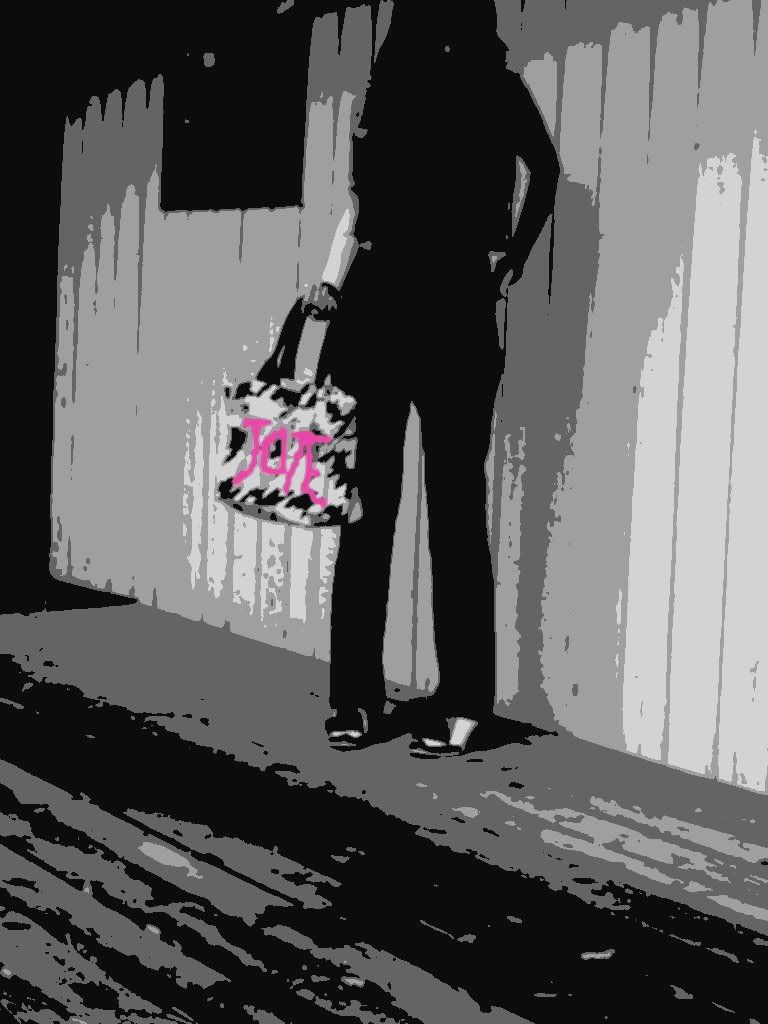 So by now, when youre reading this, Ive cut my hair. About 6 inches. Its kinda scary to me too. The pictures above and were taken before I cut my hair, so expect shorter hair next outfit post. Its weird not having long hair. I like the new feel of it all, but am I going to go this short again? No. I kinda miss my old hair, but I felt it was time to change so the shorter hair is good, and its easier to take care of.

The pants were too big for me, but I took a leather strip and pulled it tight and I got a nice gather at the top of the pants, with a leather belt to top it off.
Lovely Isabel from
Hipster Musings
gave me the I Love Your Blog Award! Youre too sweet Isabel. Thank you so much!
pants- gap
belt- ?
tote- m by mj
shirt- aa