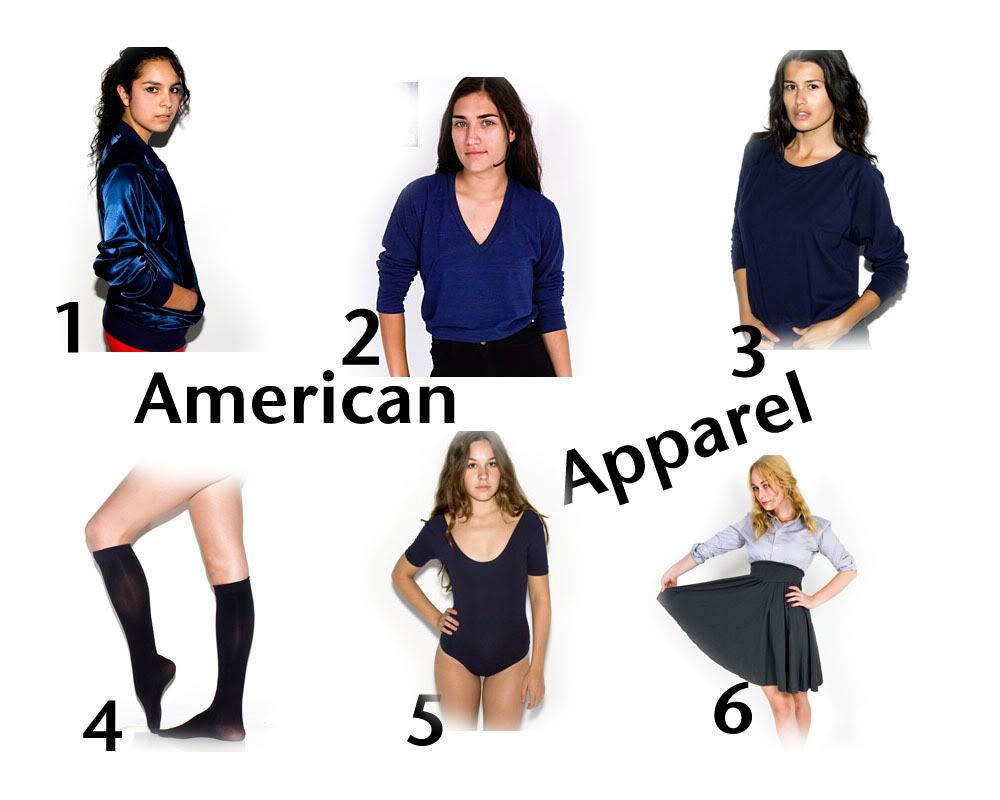 Hmmmmm. I need to stop online shopping. Do you see all this navy? Its because Ive fallen in love with the color. Call Navy my Soul Sistah Sistah or whatever. I love her. She will always be mine.


1. This jacket is used to spruce things up on a dreary day. I love the satin texture. I used to have one quite like it that was black and I loved it most dearly.

2. I have the tri-blend tank top in the same color and I love it, sadly it is getting too cold for it. This is a handy alternative if I still want the same color and texture, plus Im digging the long sleeves.
3. This is a different type of sweatshirt with a more matte finish to it. Its between this one and number 2.
4. I wanna wear these socks with my boots. I think they would look lovely over some tights, or with a high-waisted pencil skirt.
5. I wanna wear this with a letterman's jacket I have my eye on in a store. Its the same color blue and it would look smashing.
6. I want this skirt so I can use my own men's button up and make it look spiffy. I like the slate gray color, its a change from navy.

What you all think?

BTW, saw this gorgeous picture on the AA site and couldnt stop myself from showing it to you.