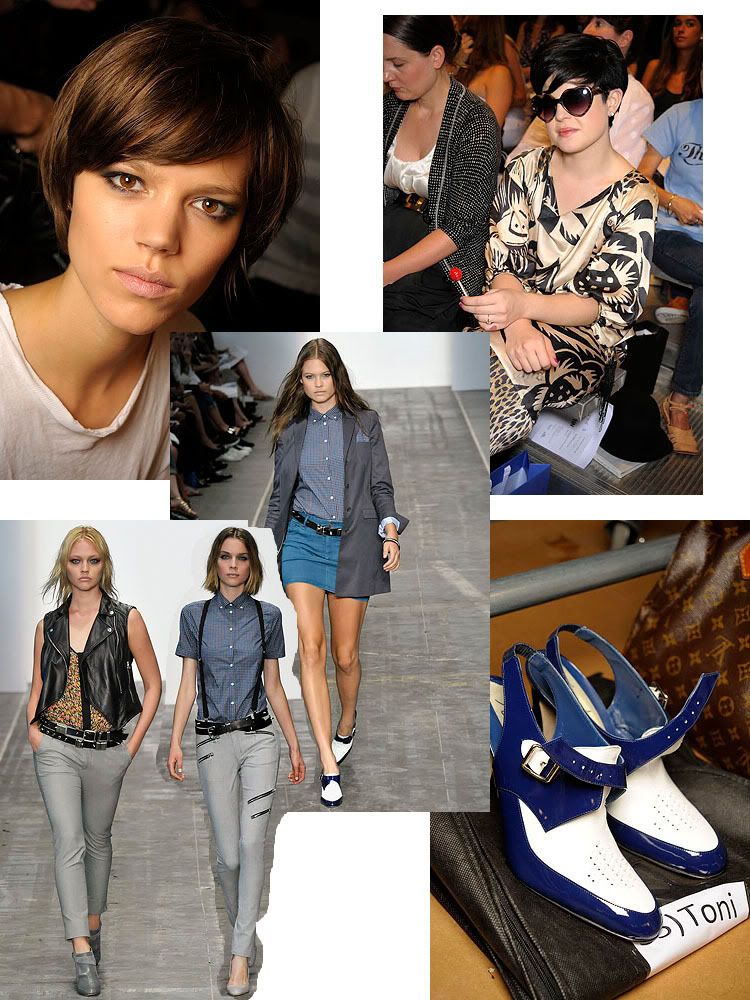 OH GOSH! Im so sorry for leaving you guys in the dark about how I felt on the New York fashion week, I was dealing with my own silly problems and trying to leave space for you guys to comment on my posts (two days, roughly for each post that has an outfit, a day for other posts.)
This year hasnt really felt all that inspirational for me. Ive been reading other blogs that are just going INSANE about everything but its kinda water on a ducks back for me. I do, however, have a few things to say about a couple of collections. Rag and Bone is one.
So, what we have here is basic rock/ punk/ grunge, pulled off with a lighter, gray-er touch, less black, more gray. The zipper jeans are awesome, the suspenders a classic, and I know everyone will be trying to get a hold of a leather vest like the far left one. I liked the simplistic makeup and the rocking pointy blue heels.
Kelly Osbourne was present at the show. I dont particularly like her, but I way enjoyed her black and cream dress, plus her lolly pop accessory. :D