Ok, so NY week got better, sorta.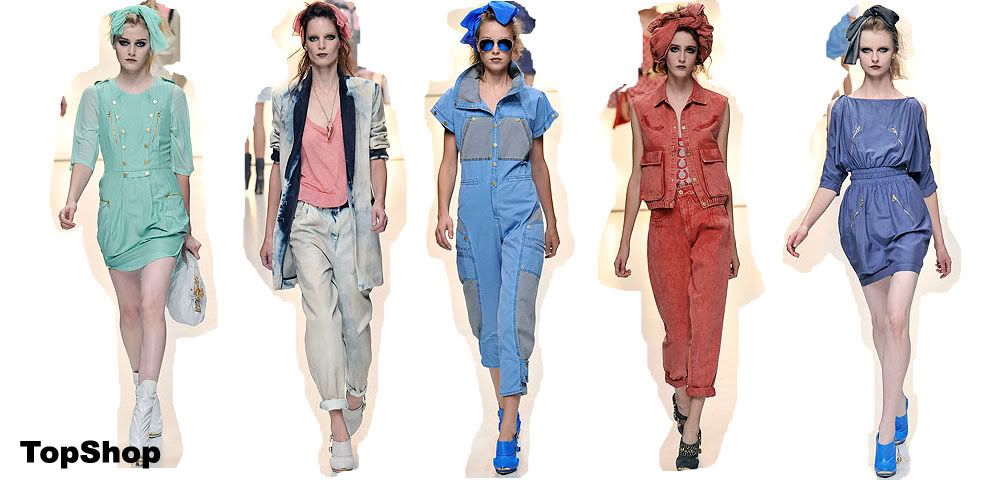 Topshop was ah-mazing. COUNT THAT. 3 syllables!! Wow. Alright. I might be biased cause I love anything, anything, anything 80s.... is that biased though? I mean who DOESNT love the 80s. It was like some TopShop genius guy in a lab coat was in a basement somewhere and suddenly created a time machine and traveled back to the 80s and just stole the MTV peoples wardrobe, (instead of say, going to Berlin and becoming part of that revolutionary moment, no the genius didnt do THAT. Well, I wouldnt either, or would I?)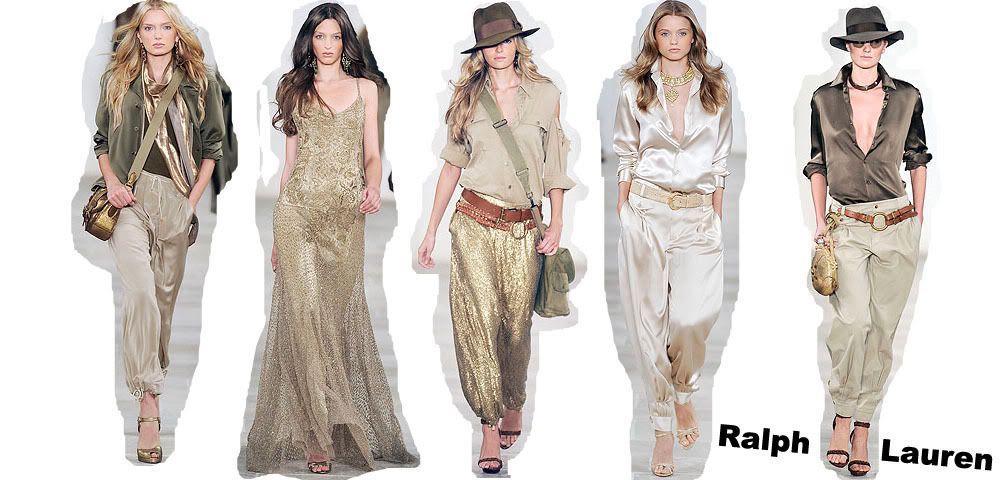 Ralph Lauren? Yeah. Instant love. Instant. Like instant as in, pop it in the microwave for a second and it comes out a full blown filet mignon. Yeah, THAT instant. (Did that make sense? Somehow I dont
think
so.) Give me any sort of man trousers, and some khaki safari gear and Im on board. Im hoping somehow some awesome star shows up in the gorgeous dress, above, at the Oscars.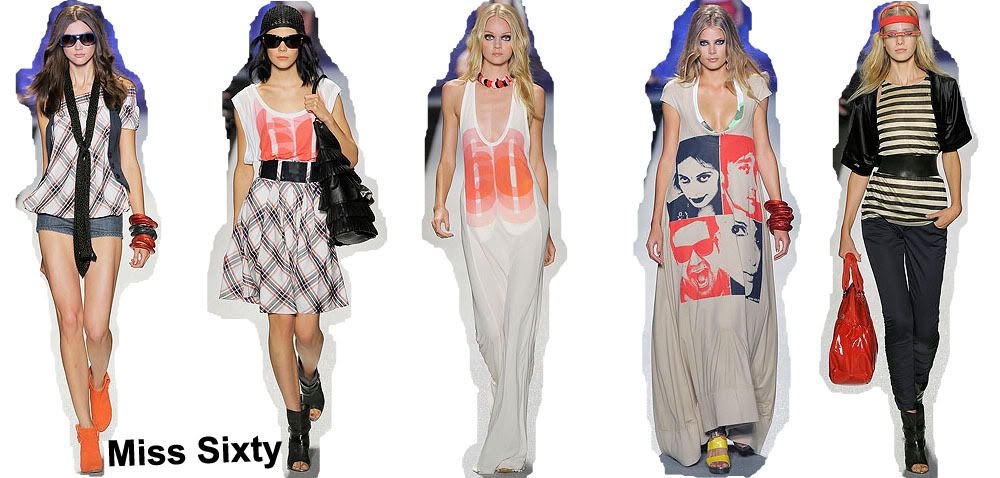 Miss Sixty....hmm. Not so instant, not so much love. Kinda thought that most of the stuff looked really cheap, like from china... which it probably was. (Correct me if Im wrong.) I had to put this here, though, because I LOVED the long dresses (pictured above) with the faces and the 60 on it. Those, my dear friends, were instant loves...like, instantly. :)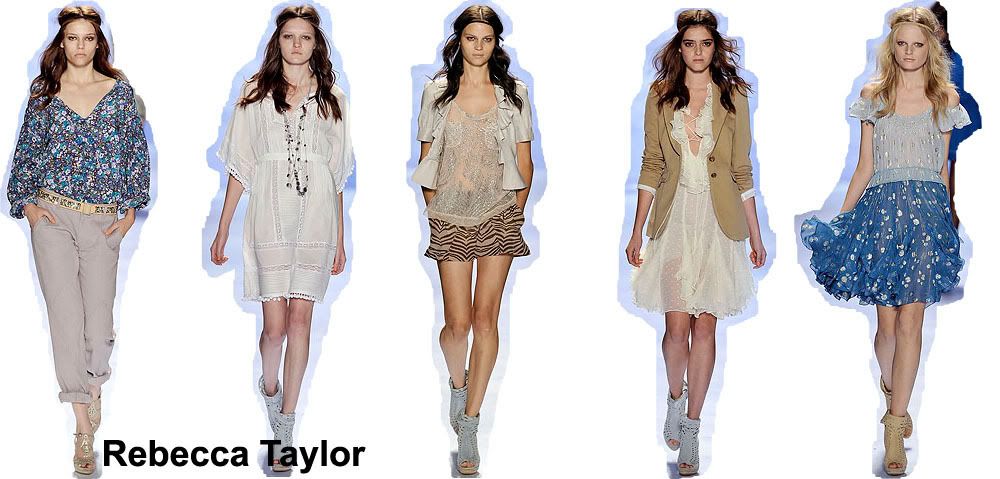 Rebecca Taylor, on the other hand, was so AMAZING.... so so so amazing. Doesnt look cheap, looks gorgeous and flowy, a mix of Anna Sui Fall RTW ( I think 2008, you know, the whole indian theme thing), and a little bit of men's wear as well. This is what a spring line SHOULD be.

My thoughts.... whats yours?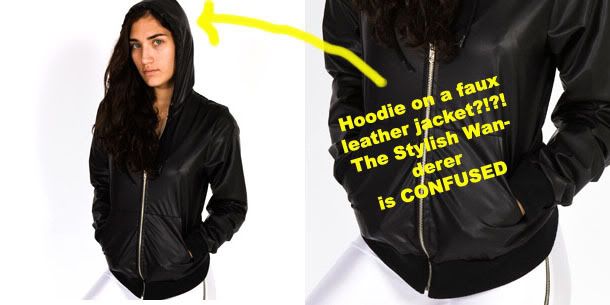 Little extra for you..... I know some people want a leather-type bomber. This one is from AA, except, whats with the hoodie? No idea.