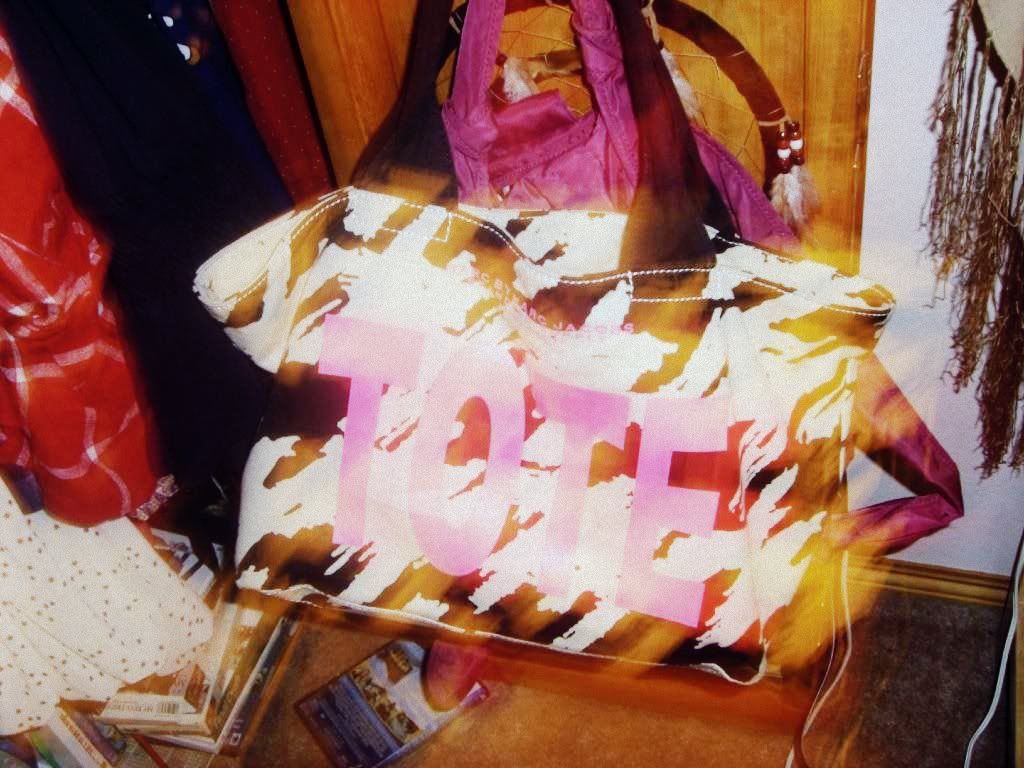 So Im messing around with my camera, (casio exilim for those who care), feeling pretty lame, and then I find this awesome setting that makes things go ON FIRE! (ashton kutcher moment, sorry) and turn all blurry and awesome looking, like, totally, (valley girl moment, totally apologize for that one.) A little editing later, I feel like a real photographer... not.
The tote bag (above, by marc jacobs) is probably my favorite out of all of them, it sort of reminds me of Tangg in the city (the way her pictures are all blaring and stuff) and then Juergen Teller, one of my favorite photographers, and who does all the ads for Marc Jacobs.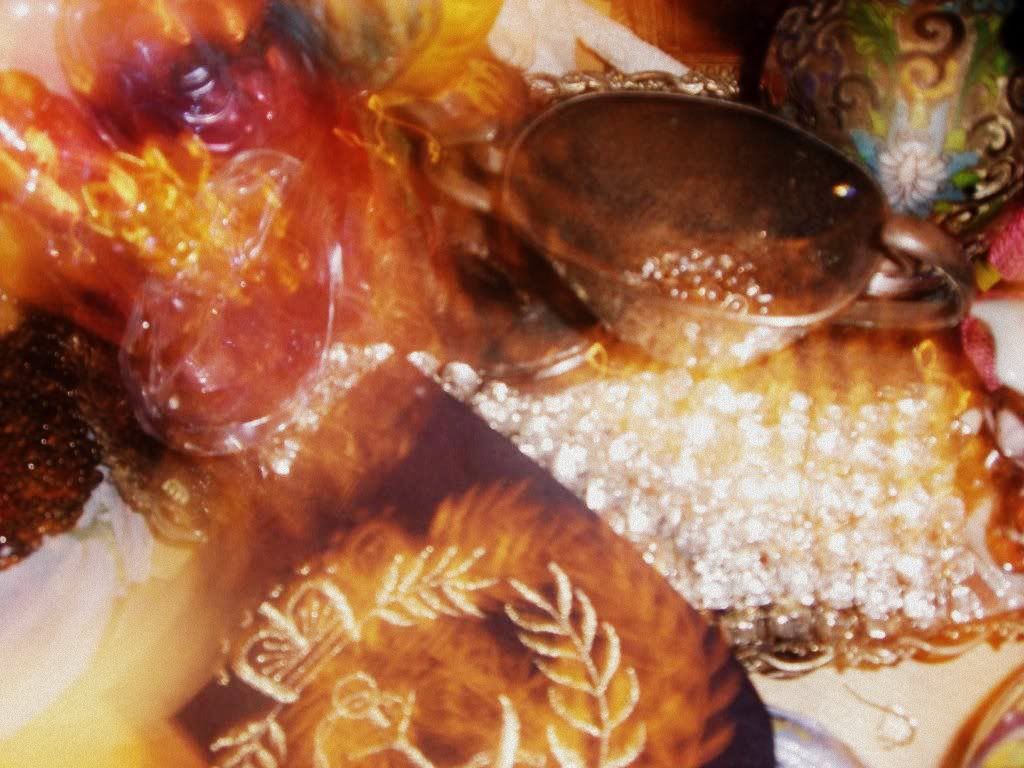 This one above is a picture of my, (messy), wardrobe top. In the picture is my patch, a be-jeweled belt and a few perfume bottles. Below is my jewelery rack. Its mostly filled with costume pieces, which is strange because I never WEAR costume pieces.
The one below didnt really incoorporate the new camera technique, its just an edited picture of a makeup holder I have on my desk. The picture reminded me of Hail Mary (cause the little dolly has red hair) so Hail Mary, if youre reading this, take it! I want you to have it on your blog.
Its my gift to you for being so awesome.