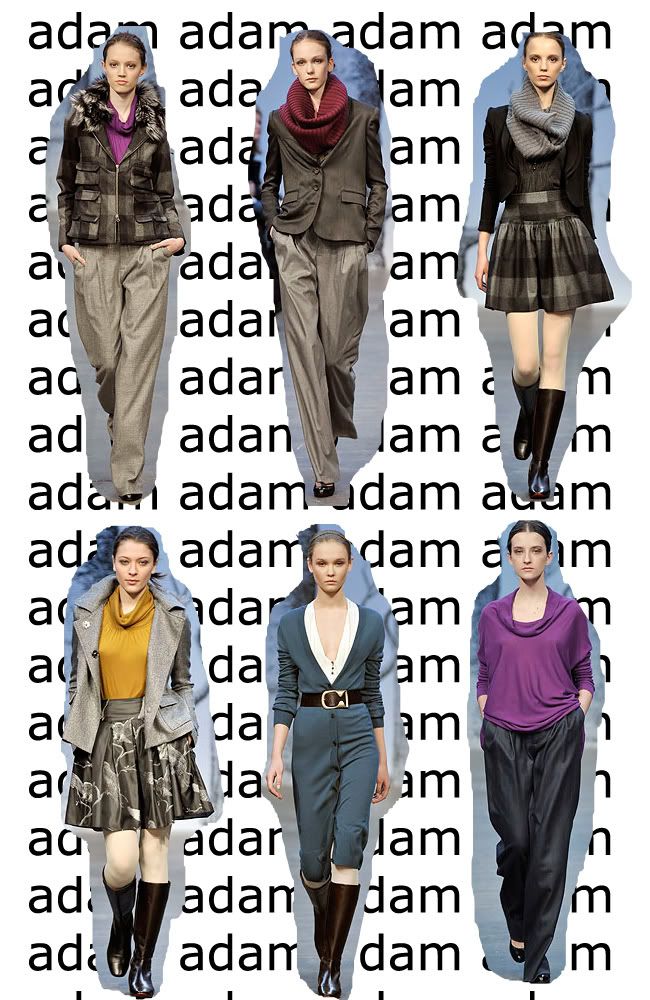 Haha, title is from the movie Music and Lyrics, which I recently saw for the second time. Cute little movie, though Im slightly disturbed that Hugh Grant ends up with Drew Barrymore (who is fourteen years his junior) in the end. Sorry if I ruined the ending, but chances are, if you haven't seen it yet, you wont, unless its, like, ten years from now, and by then, you wont remember this tiny little blog of mine... or will you?
Anyway, this is me, apologizing for having
another
runway
post
, in such short succesion, but this
was
more fall inspiration than runway review, and this
is
a style blog. Or something. Oh well. Just deal. Ive been away from my camera for a certain amount of time and I apologize profuseley, but I promise awesome pictures Saturday, the latest Sunday. Bear with me.
The Adam collection was all that I wanted in a fall line, and
more
. Yeah, thats right. More.
Im loving the large cowl neck scarves, gorgeous man trousers, riding boots, and sea blue one-piece. Inspiration is reeking havoc in my mind. Cant. Get. Enough.
Also, to make this post worth wile, here is a few fall inspiration boards as well. I made them this summer, and I hope you enjoy them. I want a pair of those blue leather gloves in the last board.