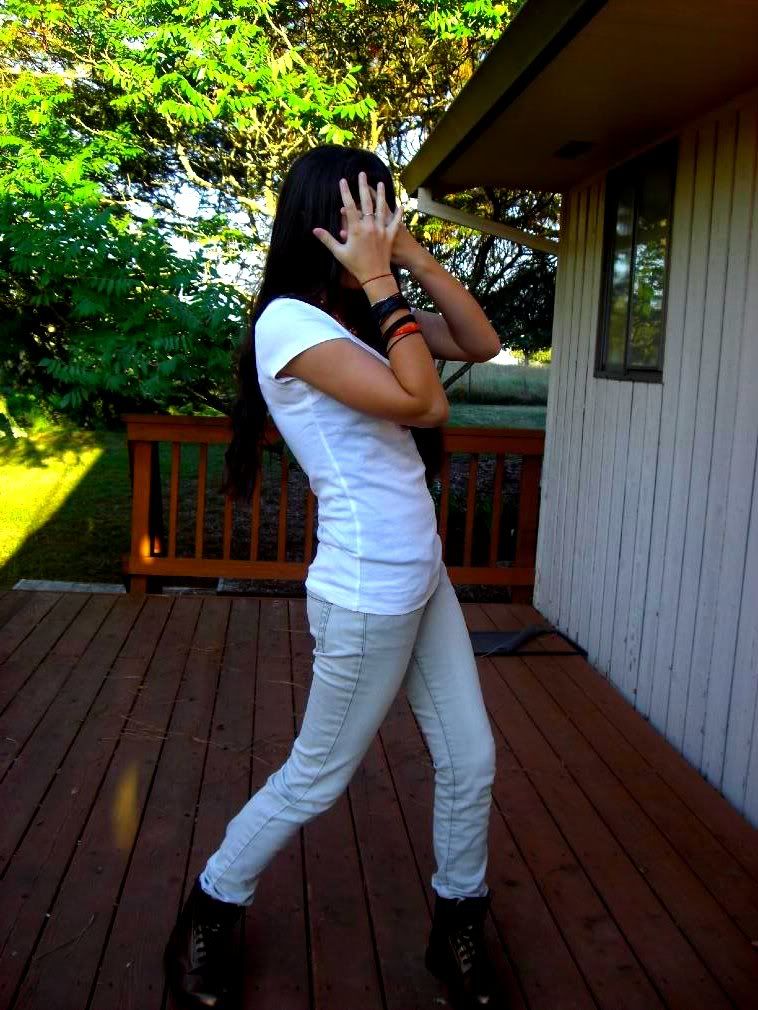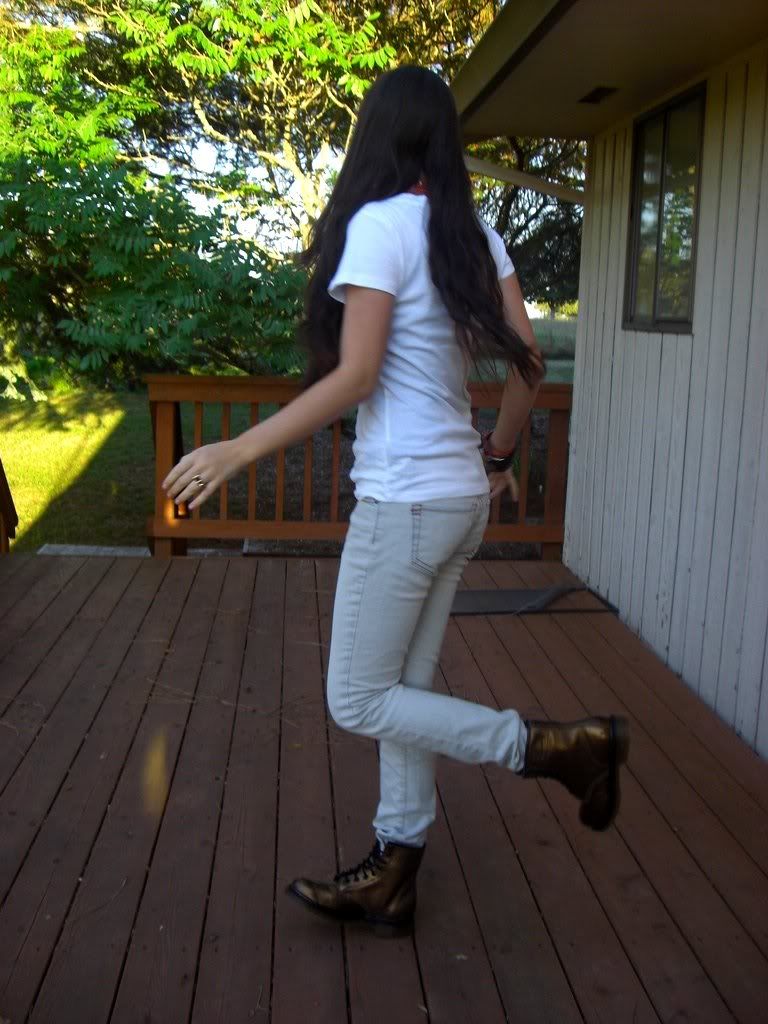 Today was the start of school, meaning summer is officially over for me. In some respects that is alright for me, in other ways, its, uh,
not.
No matter what I think, school started, anyway, today. Like many bloggers in the 'sphere, (NEW WORD, short for blogosphere), I am ready for cold weather and bundling up. School starting today really didnt kick in until I was about a mile away from the building, then I was like, "Oh, darn." (only I didnt say darn.)
Today I sported my
new Docs
with my grayish/white denim and a white shirt. I added the coral for color and I just piled on my bracelets. Last night I braided my hair, so if you notice a difference, thats why. Soooo, has anyone else started school yet?
P.s. For those of you who preferred the name "Guadalupe," I have a surprise for you coming tomorrow or Friday. Get physched!
Jeans- Urban Outfitters
Boots- Dr. Martens
Shirt- Old Navy
Tank Top- AA
Coral Necklaces- Relative's
Silver Necklace- Vintage Gift
Black Bracelets- UO
Coral Snake Bracelet- Vintage Gift
Silver Bracelet- Gift
Watch- Casio