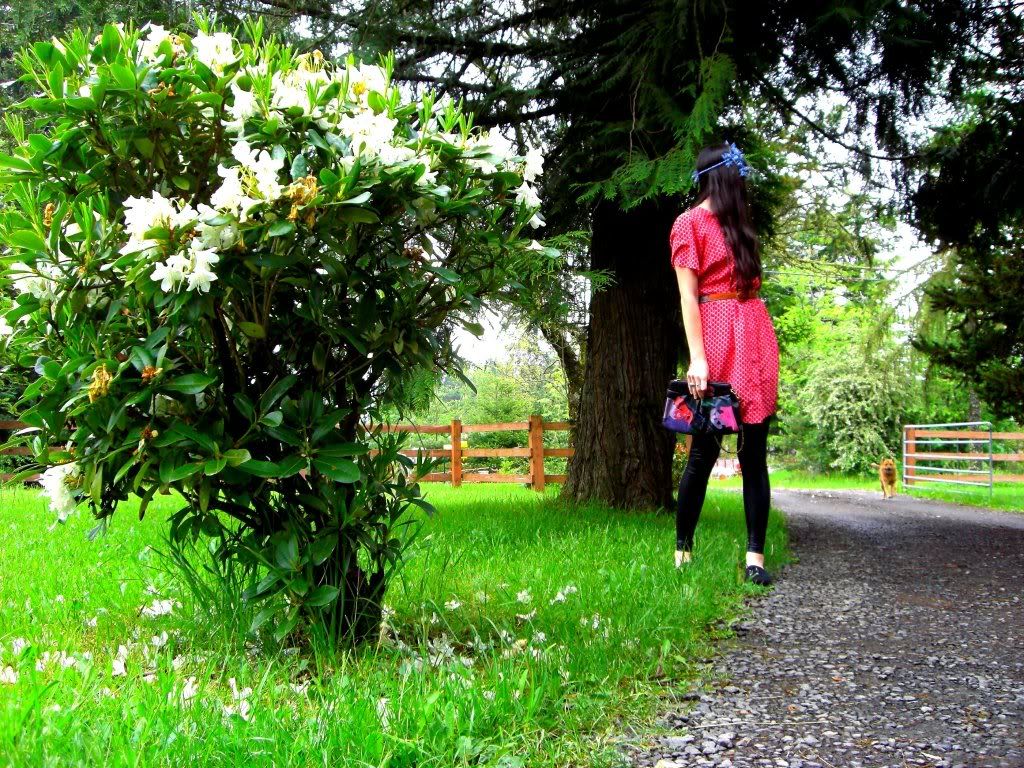 So I was going through my photobucket account and I happened upon this picture that I had taken a long long time ago. (I think, maybe two blogs ago). I know many of you have already seen it, but some haven't and I just wanted to post it anyway. I like the visual layout of it. Took the picture with self-timer. Har, har.
dress-vintage
leggings-aa
bag-ebay
shoes- europe
belt-vintage
headpiece- grandma's necklace
Also, this picture with self-timer, is another favorite I took at the beginning of the summer.
P.s. Stayed tuned for more outfits, and the secret(s)!
skirt- vintage
shirt- aerie
white shirt- vintage