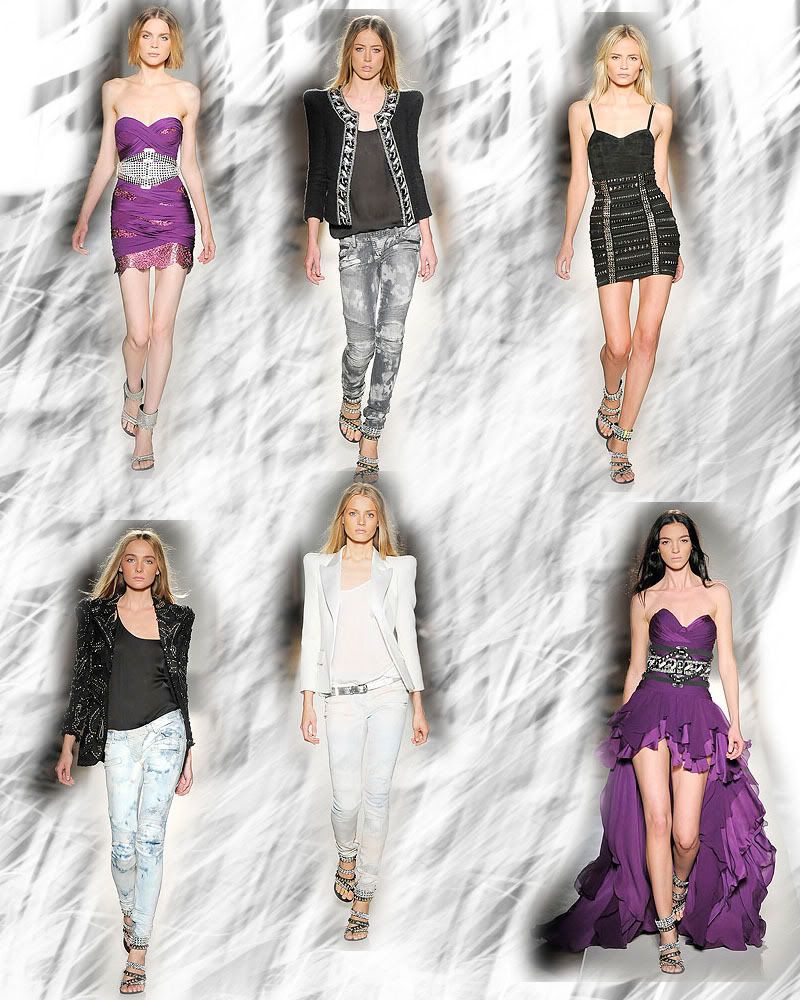 SO! Im feeling like Spring '09 is looking up. I know Ive said that
before
,
and
before
, but now its true.
Intorducing Balmain. A name that has never been uttered on this, (and my other 3), blogs before. I know what you see above is nothing inspirational, but I felt that there was just something
more
, to this collection, than the simple tattered rock'n'roll jeans, studs, black, etc.
Sure, it seemed that the rocker chic thing has been done, and done, but there was an extra edge. The designer took a twist to the 80s staple of shoulder pads, put marching band jackets back on the radar for me, made the most gorgeous stone-washed jeans Id ever seen, and made me want to wear studded
gladiators
, which is something to be proud of, since Ive gotten sick of the trendy roman sandals. I felt like this collection really pulled it all off. You know? Not just a half-hearted attempt to get something rockin on a few stick-skinny models.
I have a feeling a certain
Karla
, will like all the blazers, and maybe
Lulu
will enjoy the jeans tank tops. And Im hoping some
starlet
will wear one of the gowns to the Oscars sometime. Am I wrong? Who else will like this collection?